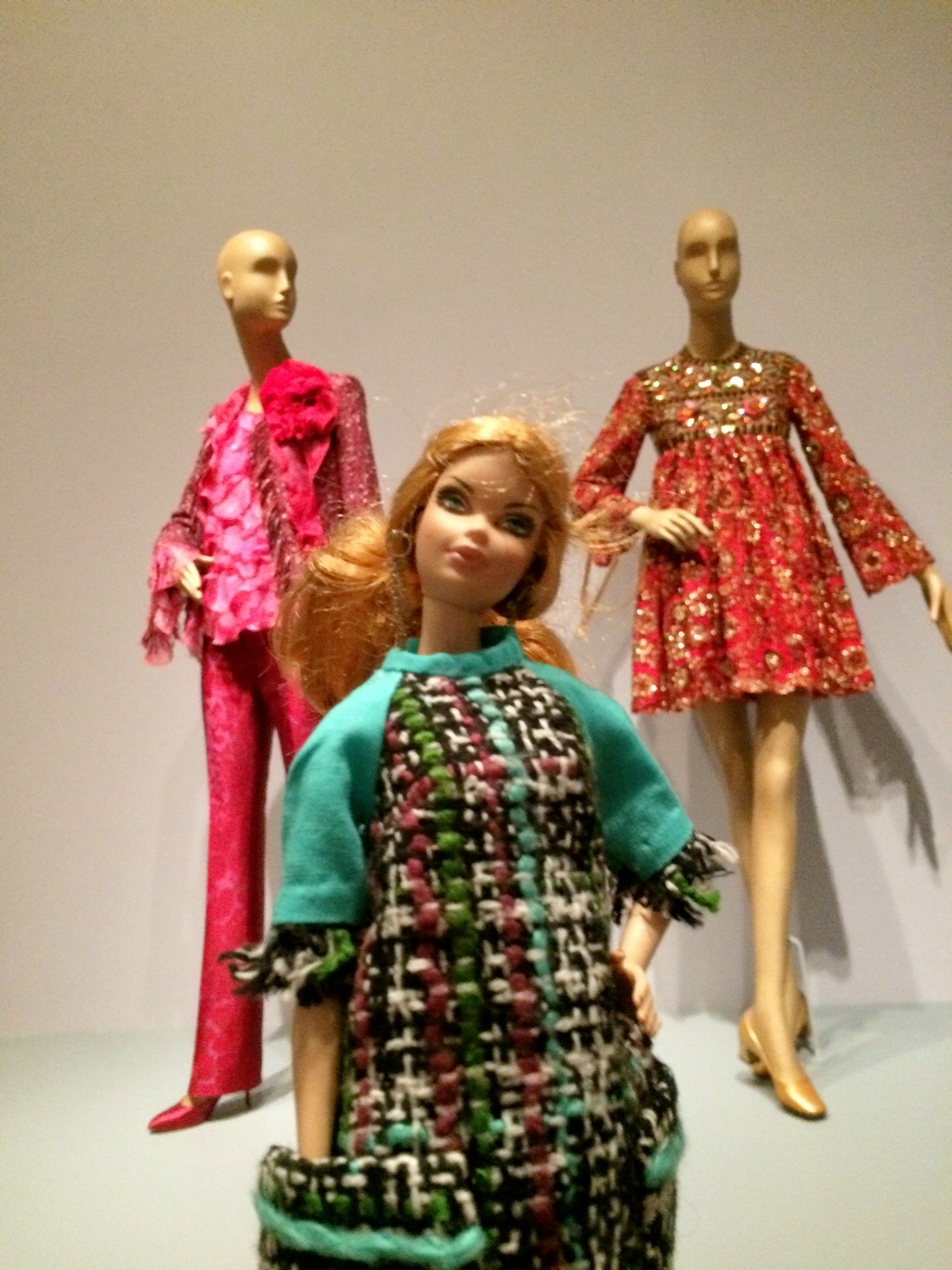 The Trapeze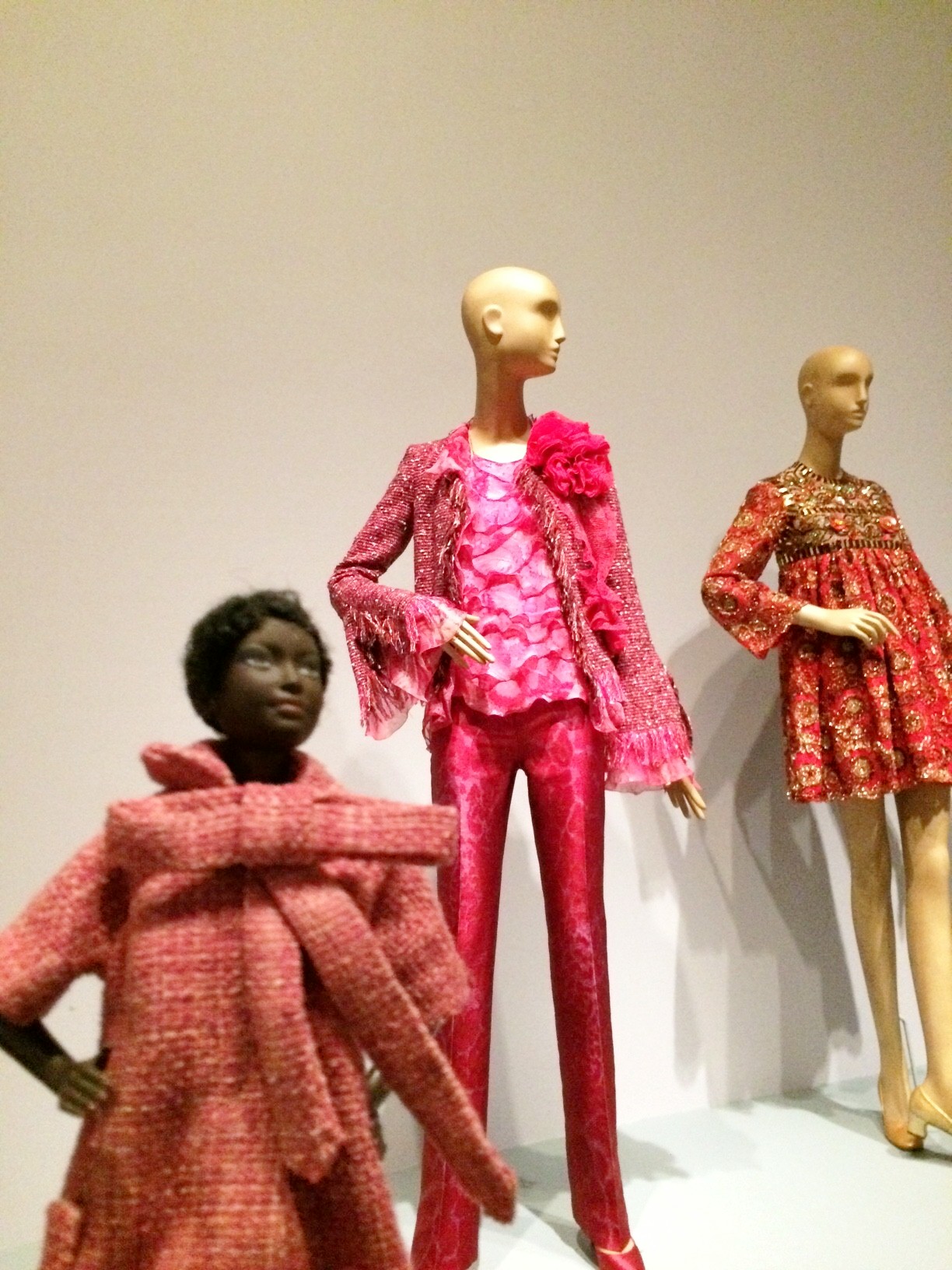 Piere Cardin's Large Bow
The above photos were shot at an exhibition of Parisian couture at the Museum of Arts in Philadelphia, Pennsylvania.
The next ones were shot on the streets of Philadelphia.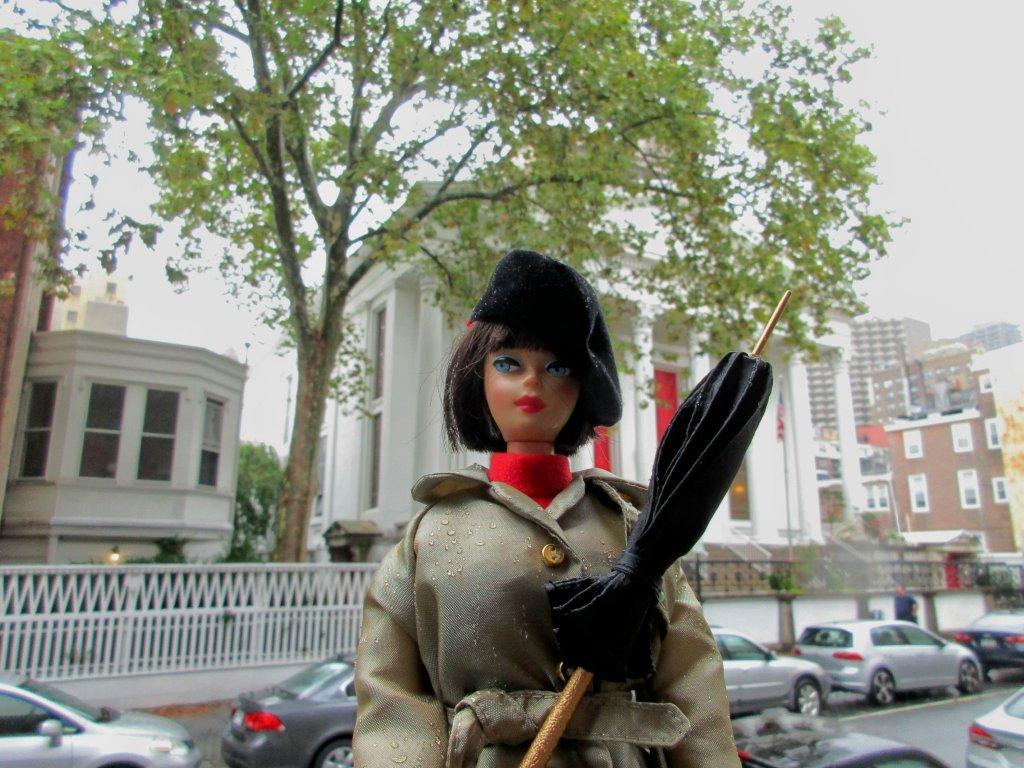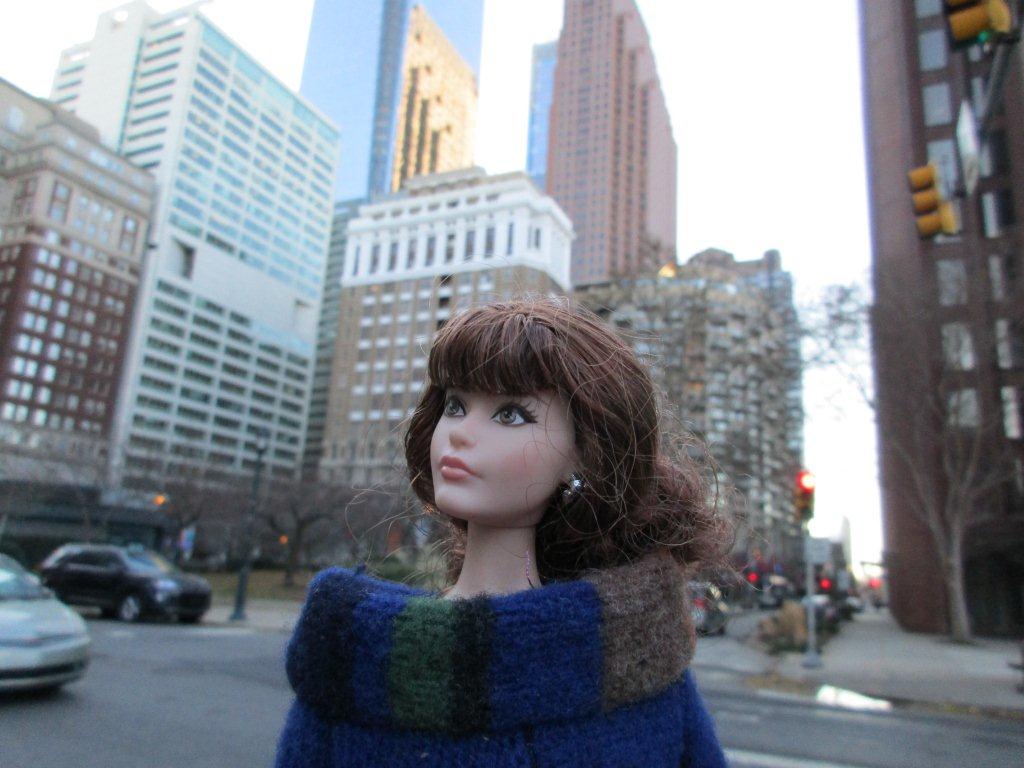 A blue tight jersey dress with collar and pocket flaps in subdued colors for a mild day in early spring. VV brand; BV material.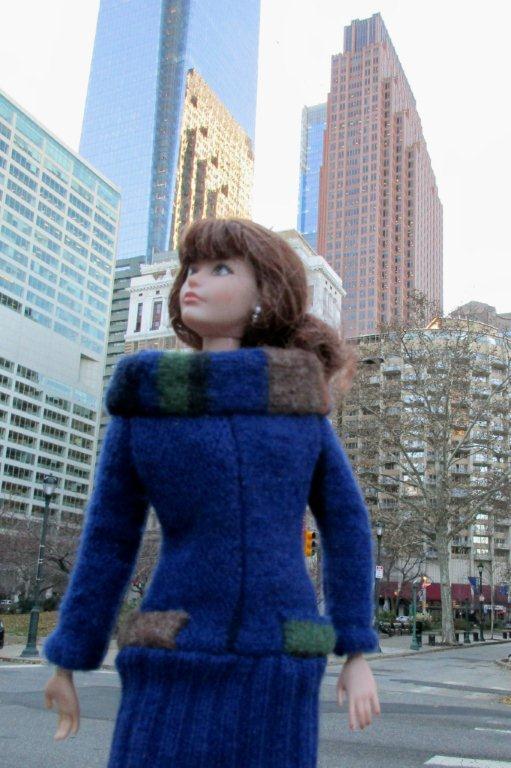 The model wearing a tweed ensemble over a white turtle neck T-shirt Resting by the Delaware river the model wears a tweed ensemble over a white, turtleneck T-shirt. VV brand; FM material.