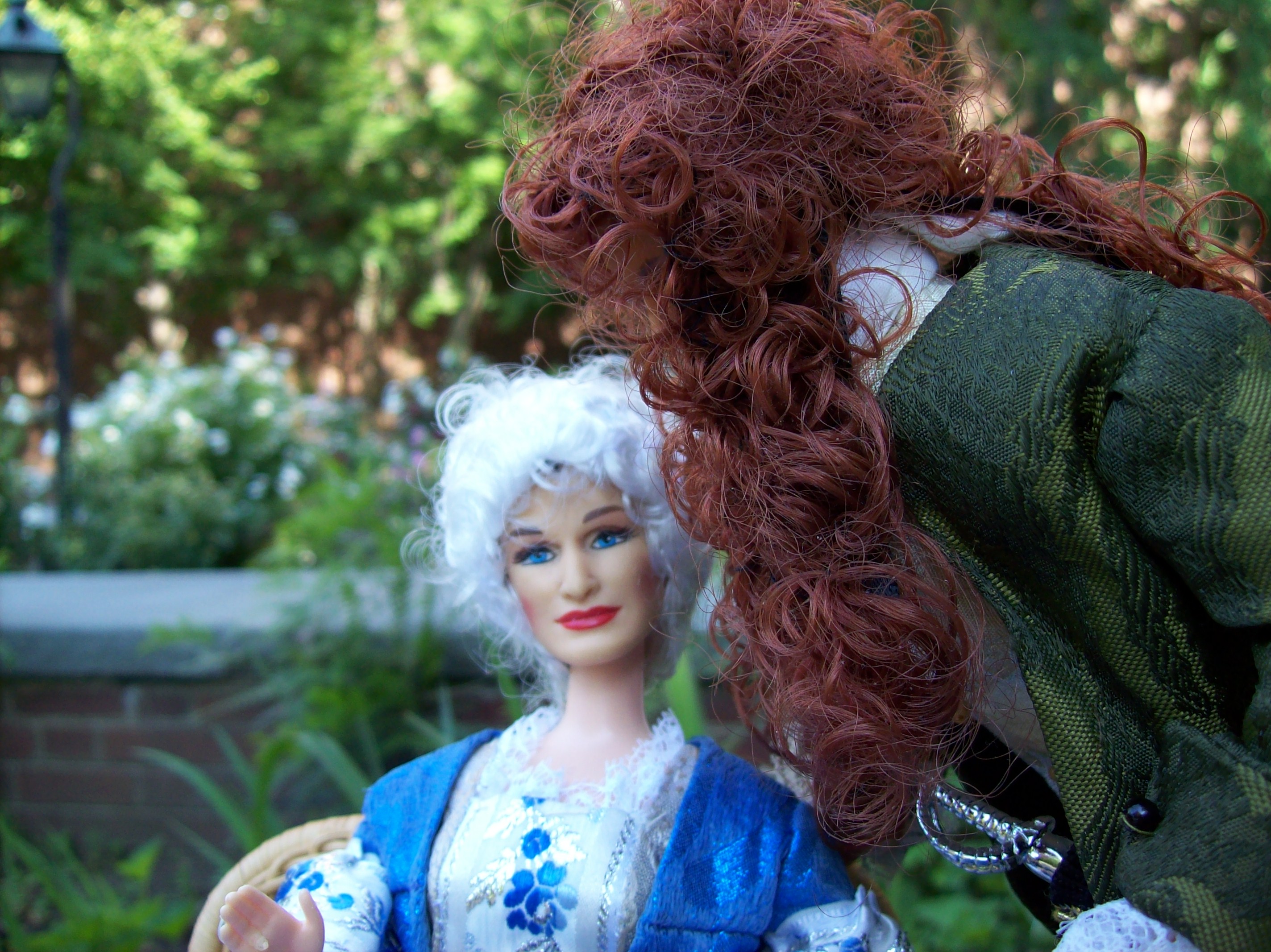 The Marquise de Merteuil and Vicomte de Valmont are plotting how to corrupt innocent people.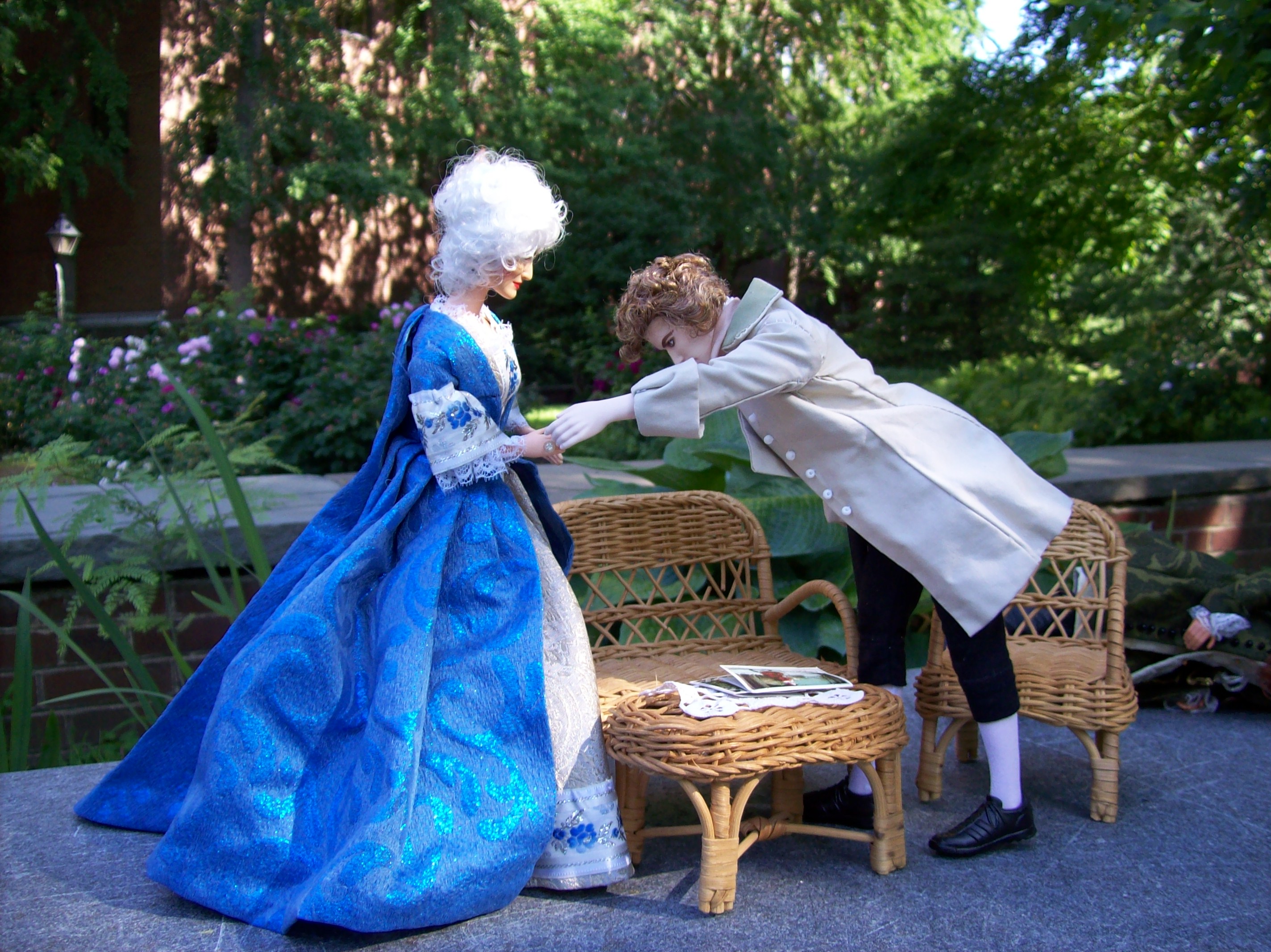 Soon, Chevalier Danceny, the music tutor, disruppts their tete-a-tete.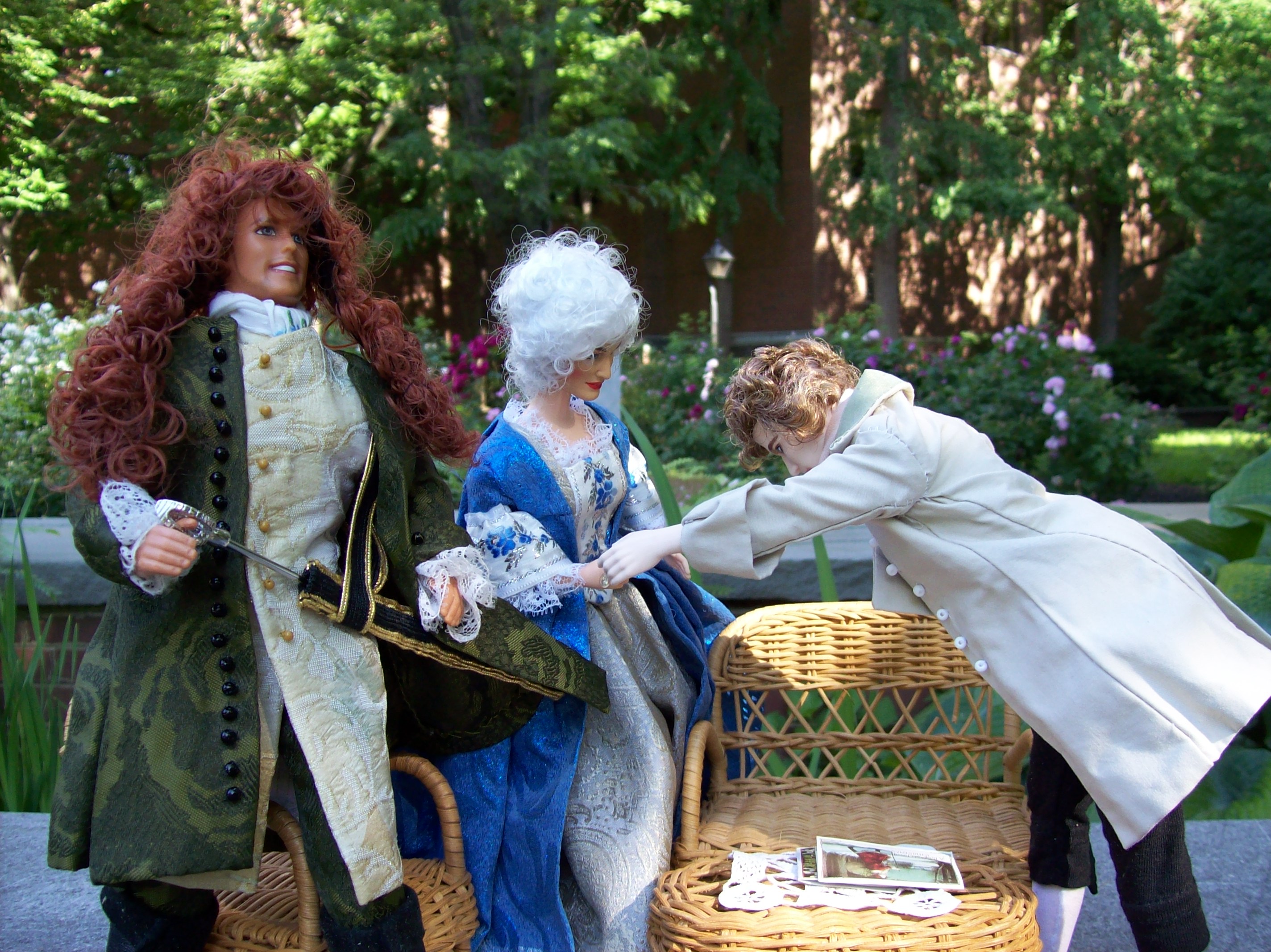 Valmont is taking his leave.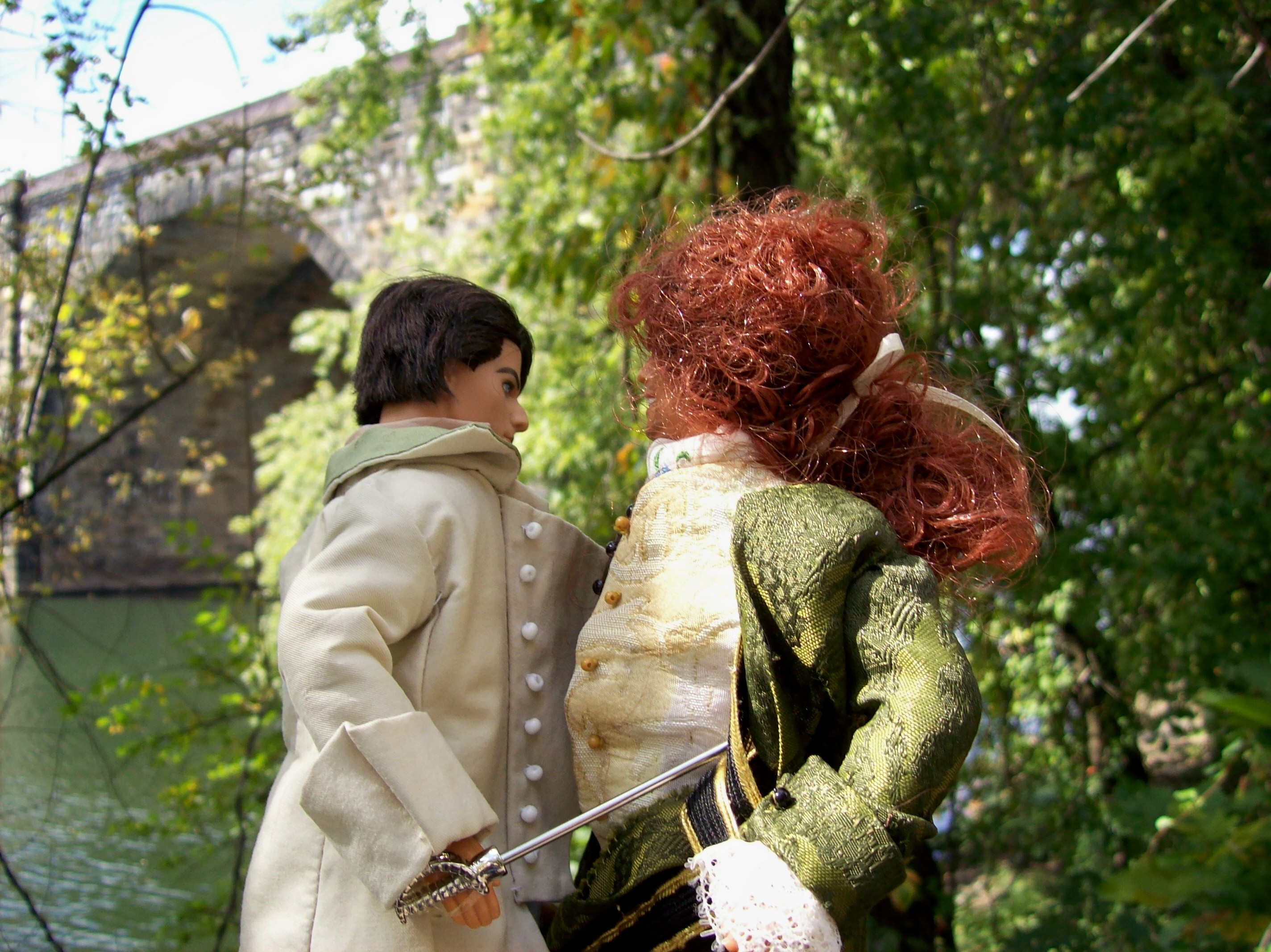 Chevalier Danceny mortally wounds Valmont in the duel.
(Note that Marquise de Merteuil's dress is made after Watteau's sketch of the sack-back gown.)
The Marquise is played by Glenn Close, Valmont neither by John Malkovich nor Colin Firth .