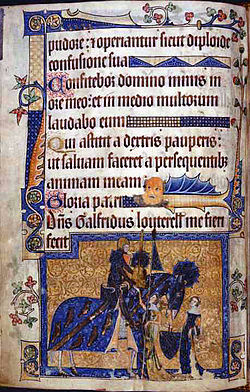 A beautiful illumination in the Luttrell psalter.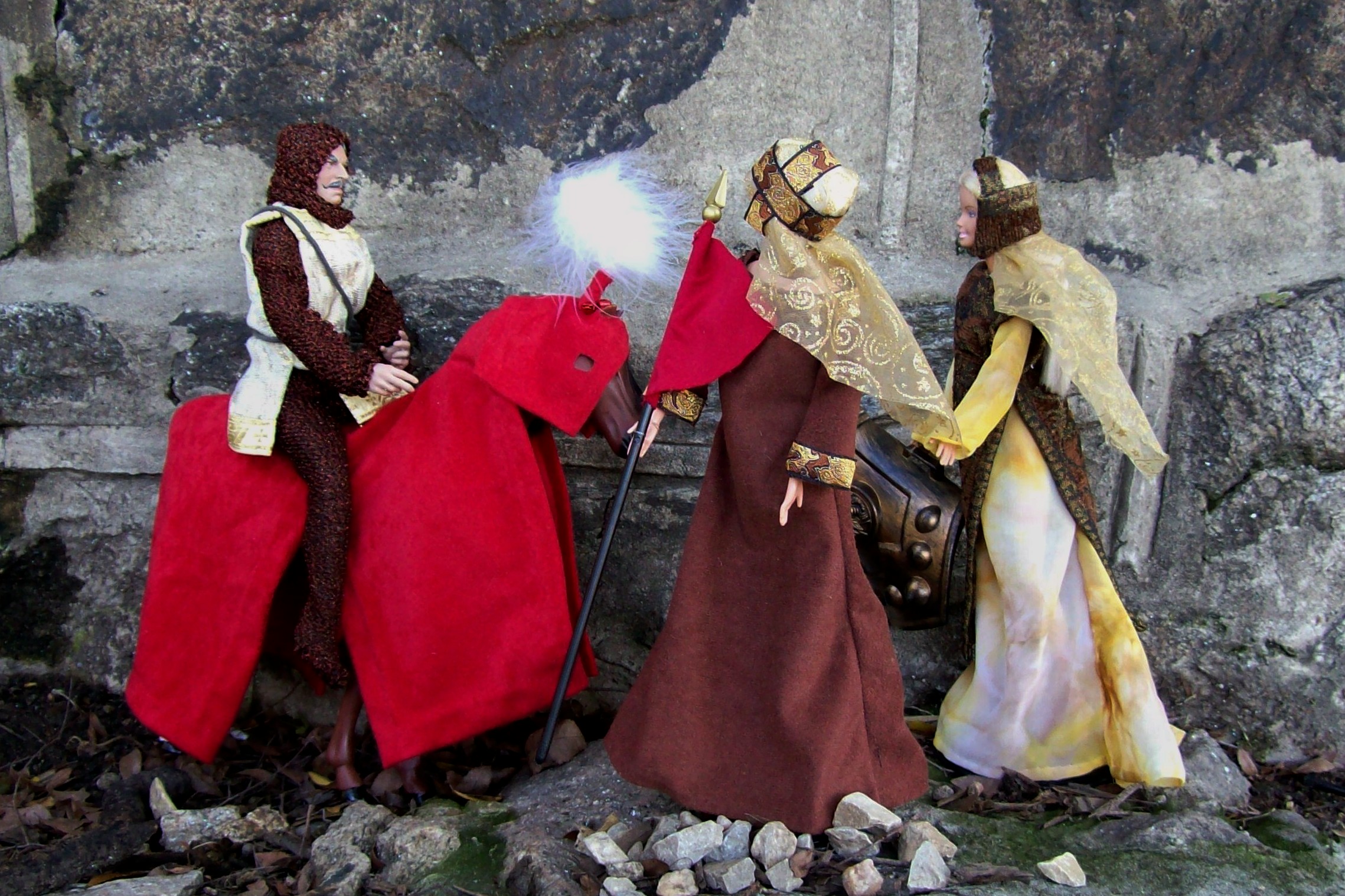 Not Sir Geoffrey  Luttrell but Friedrich I Barbarossa, the Holy Roman Emperor (1122-1190).  Friedrich is embarking on the Third Crusade.  Seeing him off are his mother and his beloved spouse.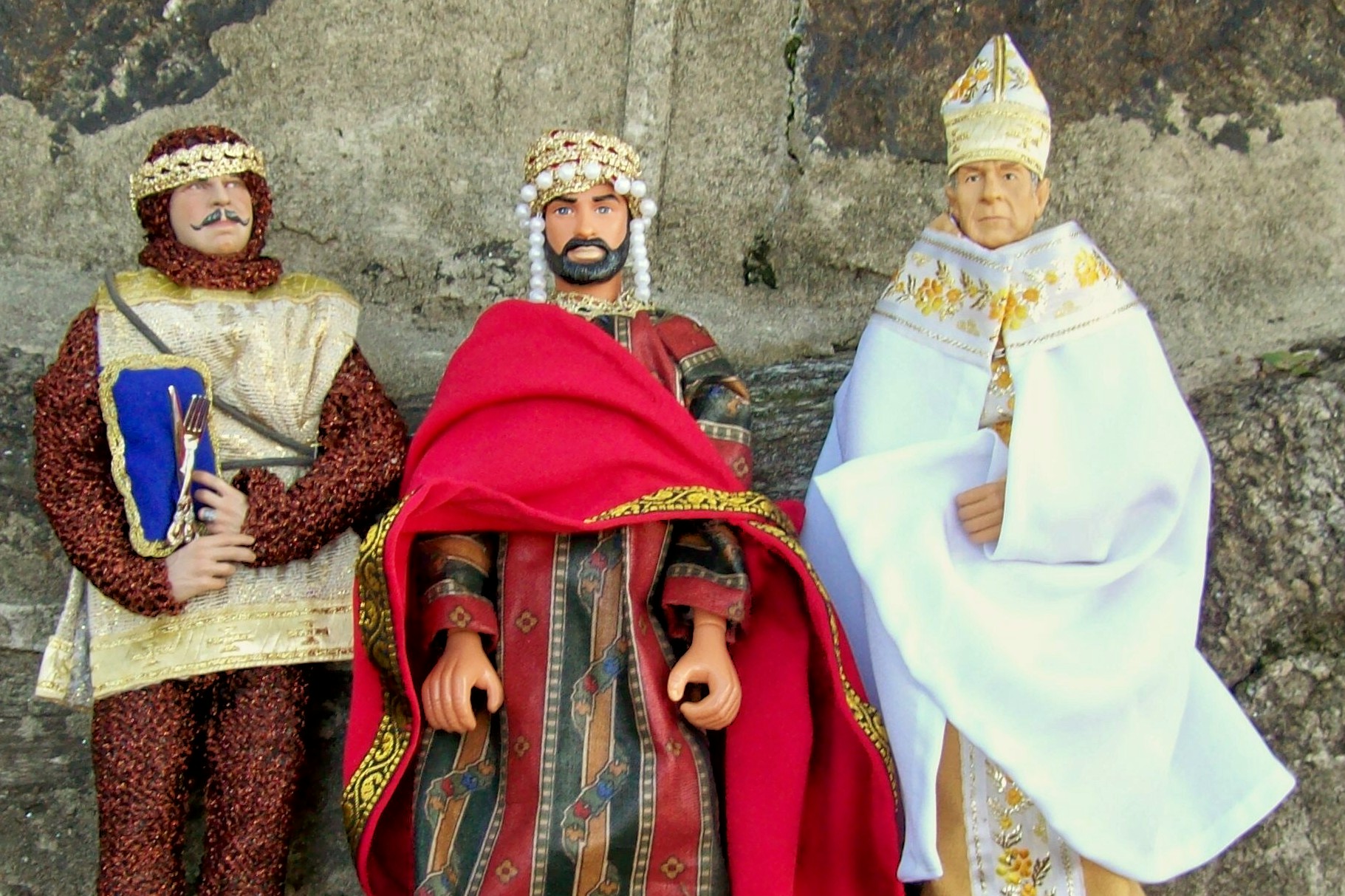 On his way to the Holy Land, Friedrich passed through Rascia (now Serbia) and met the ruler of that principality, Stephan Nemanja (1166-1196) in Nassius (now Nis).  Note the sample of the set of cutlery that Nemanja gave to Friedrich at the meeting on July 27, 1189.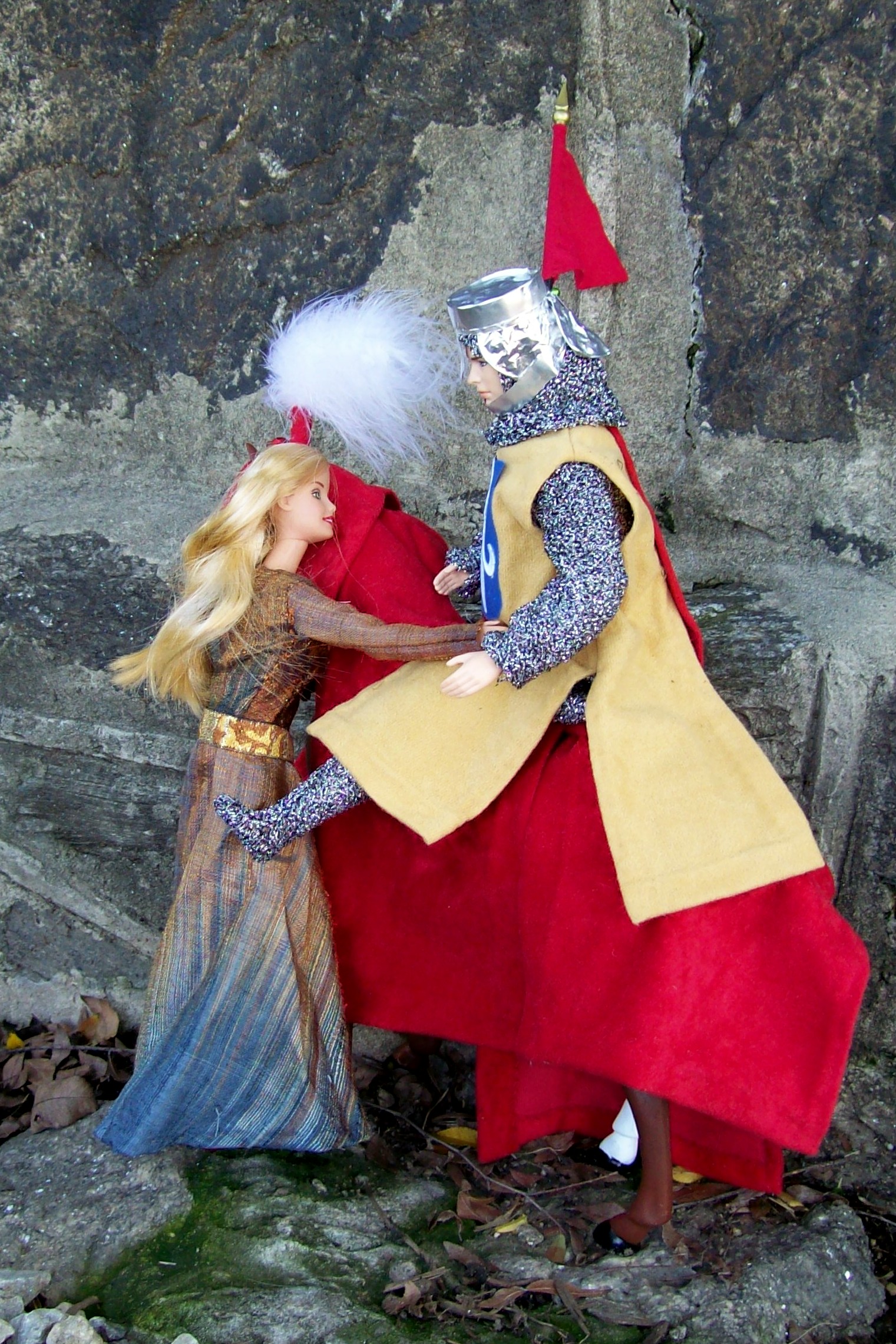 A marriage was arranged between Nemanja's nephew,  Toljen of Hum (Tollan de Chumia) and the daughter of one of the many dukes who accompanied Friedrich, Agnes von Wettin.
The paparazzi were allowed to immortalize the meeting of the crowned heads and every move of the young couple by setting their images in the contemporary media . Few have withstood the tempestuous times that followed.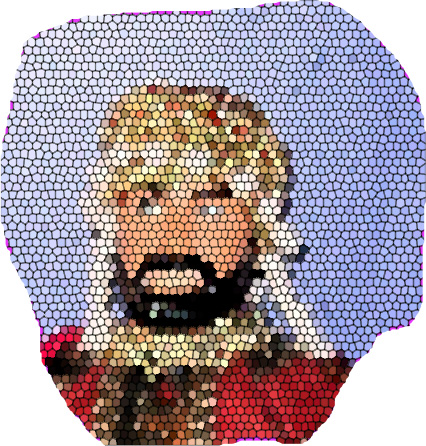 A mosaic and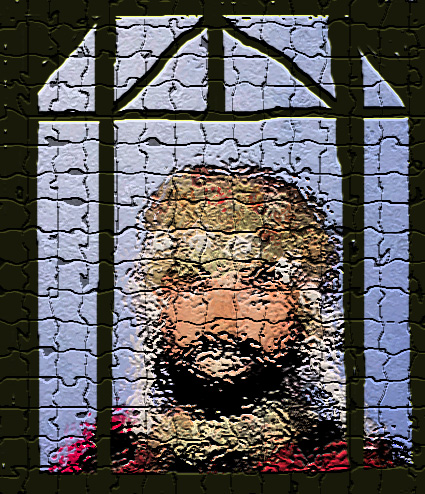 a vitrage window are among the lesser known images of  Nemanja,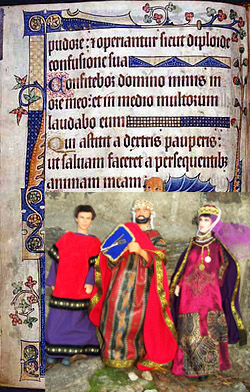 along with the illumination depicting a part of Nemanja's family and the Fork.